High school bikinis
When I gained weight I got rid of almost everything from when I was young and thin. For some reason though I held onto this one Lucky Brand bikini. I loved the colors and the style. I had pipe dreams that I would fit into it again "someday." A year ago I pulled the bikini out to go meet some friends at a pool party. I took a picture of myself in it to see how it looked and I think that was the moment I realized how overweight I had become. Until then, I honestly thought I could wear this bikini with no problems. I put the bikini in a drawer, put on my one piece and went to the pool. About eight months ago I pulled the bikini bottoms back out and tried them on. Still didn't fit. This morning I tried it on again. I still wouldn't wear it in public but I'm starting to feel like wearing this bathing suit again might not be a pipe dream after all. I have made really amazing progress in the last year. My hope is that this time next year I'll be able to take a final picture of me in the bikini and have it fit just exactly right. For those of you following along this is after a 30 pound loss and a 6% body fat loss.
Also, if you are on a similar journey to me share your link, I would love to follow along and watch others reach their goals like I am.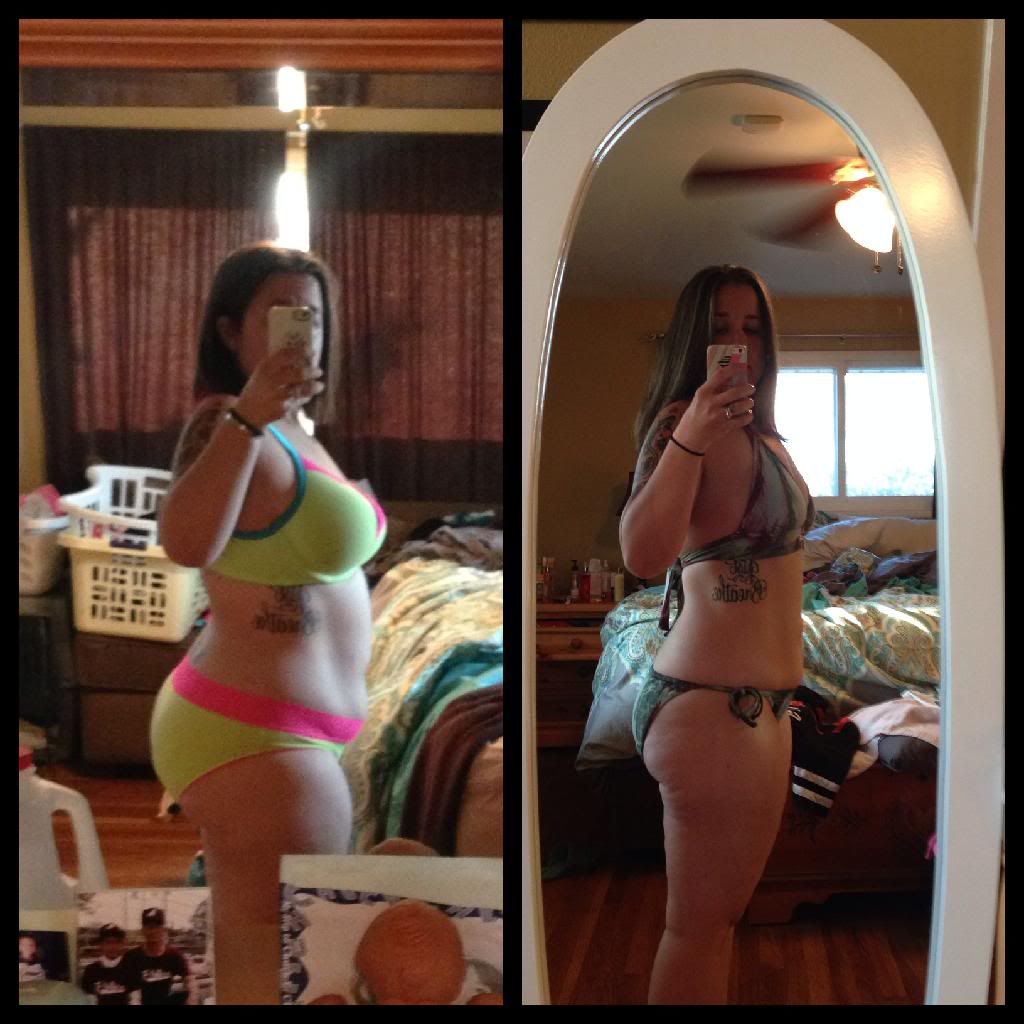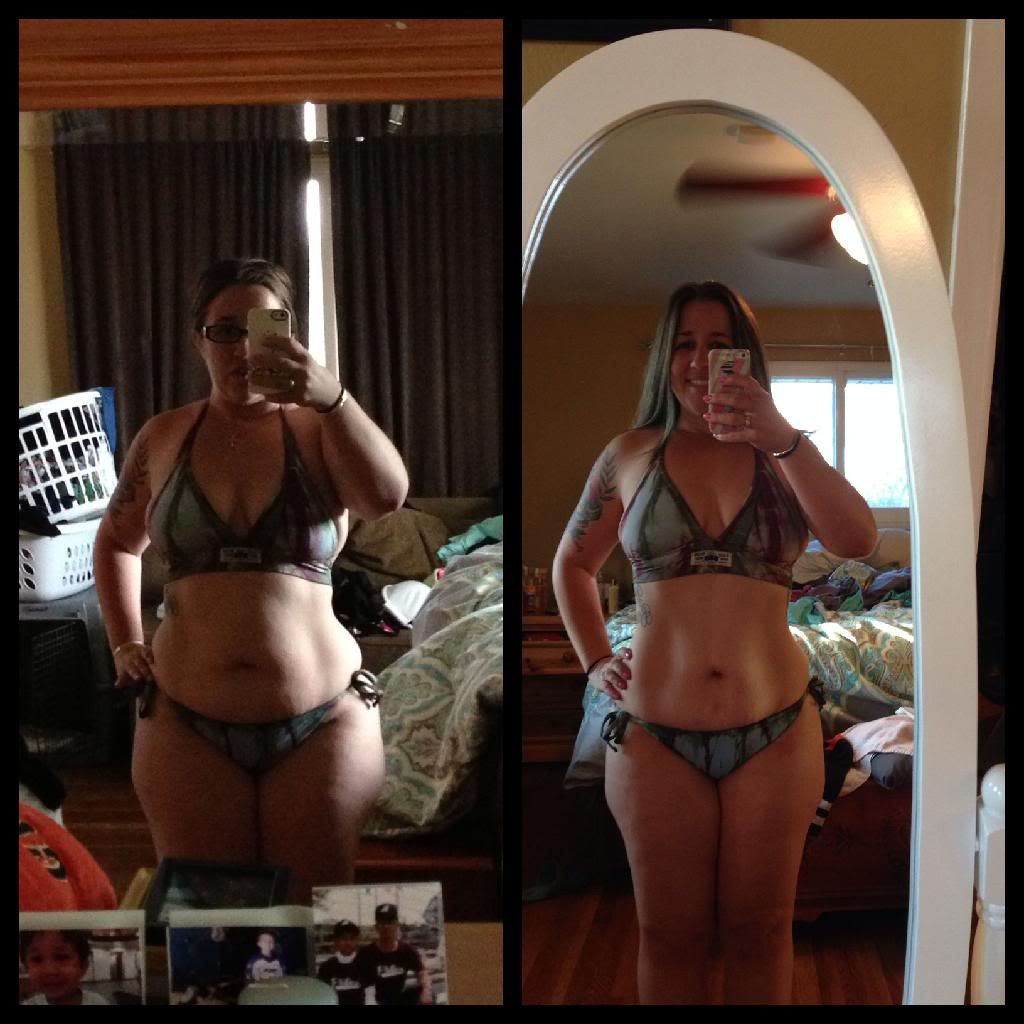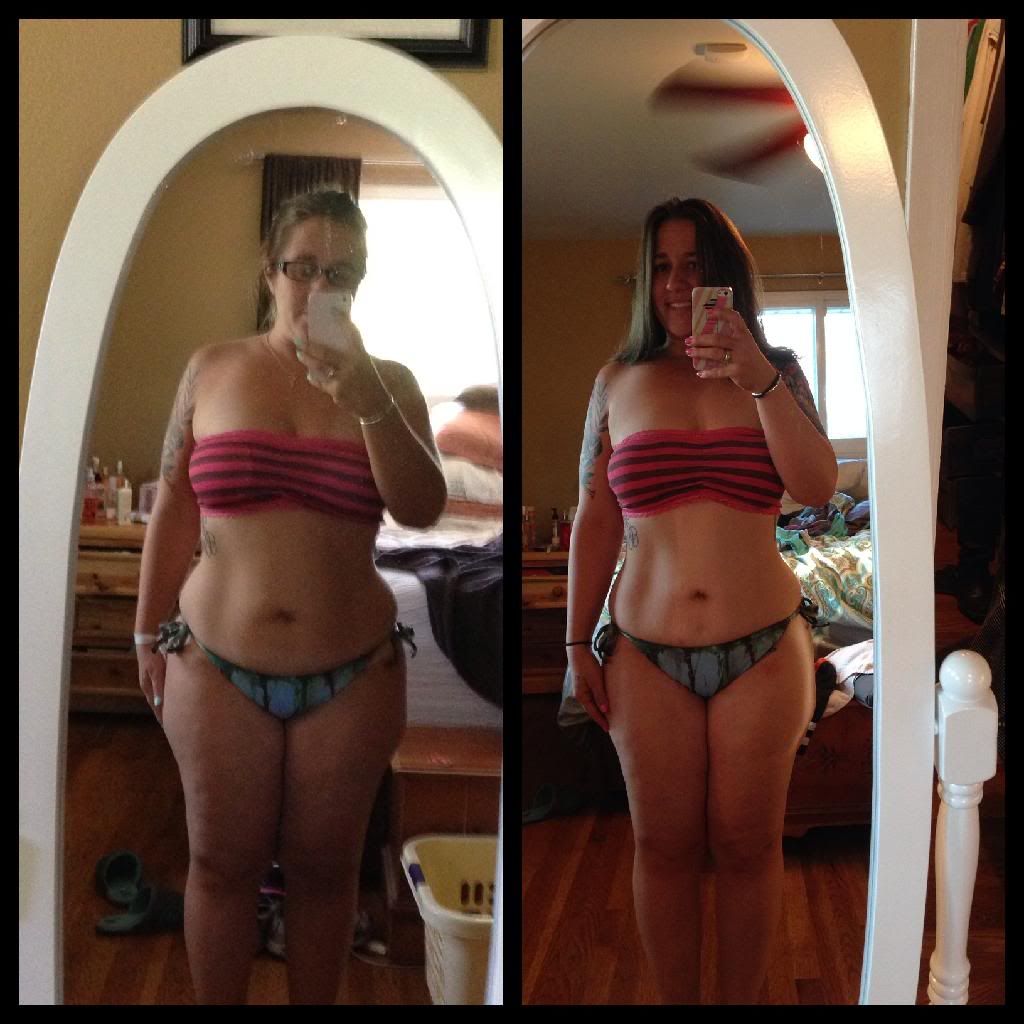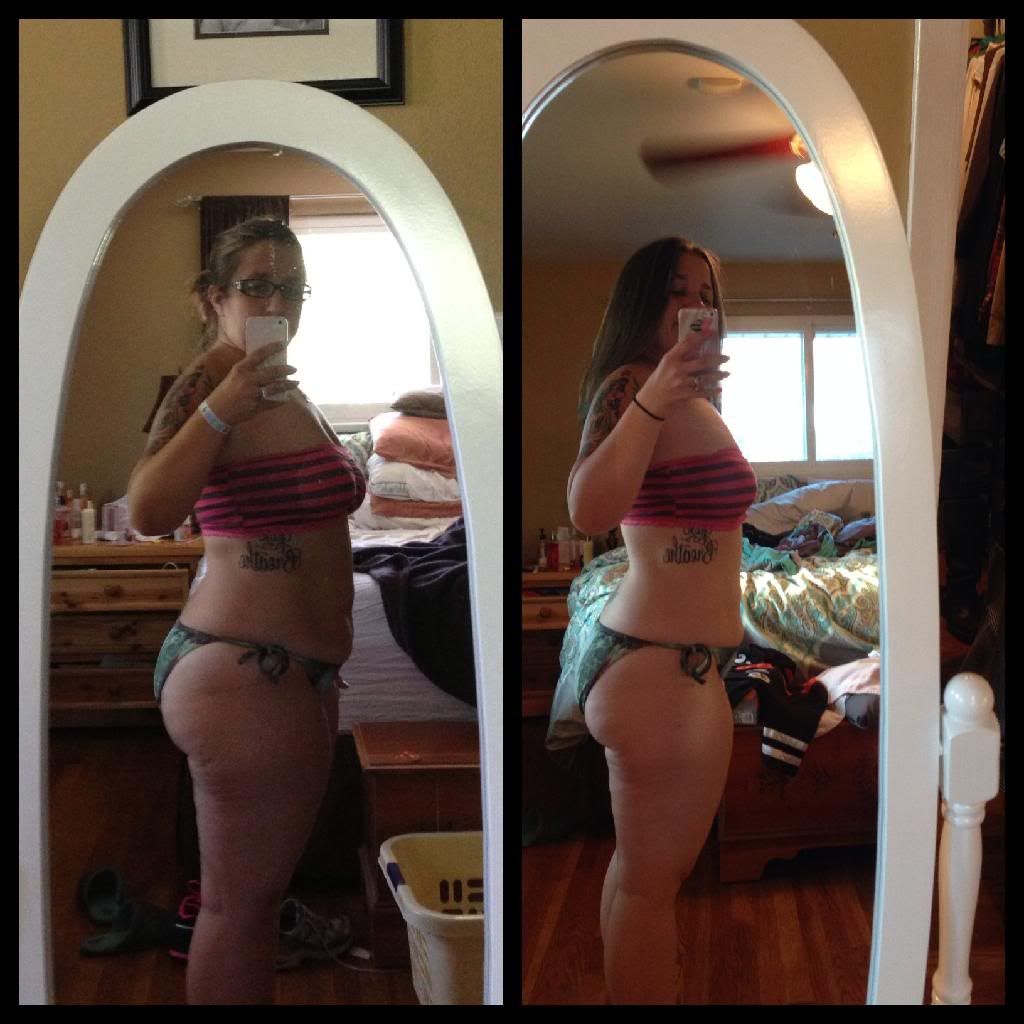 posted on Apr. 8, 2014
Comments
Steph said…
You are looking SO GOOD!!! My favorite thing about your before and after pictures is how happy you look in all the afters. You should be proud:) and super cute suit!