Progress
Sometimes...you need to totally humiliate yourself and look at the photos of yourself when you started working out, versus a photo of yourself today in order to process the fact that you have indeed made some kind of progress with this gym thing.
With that being said, here you go.
This was six months ago and then this week.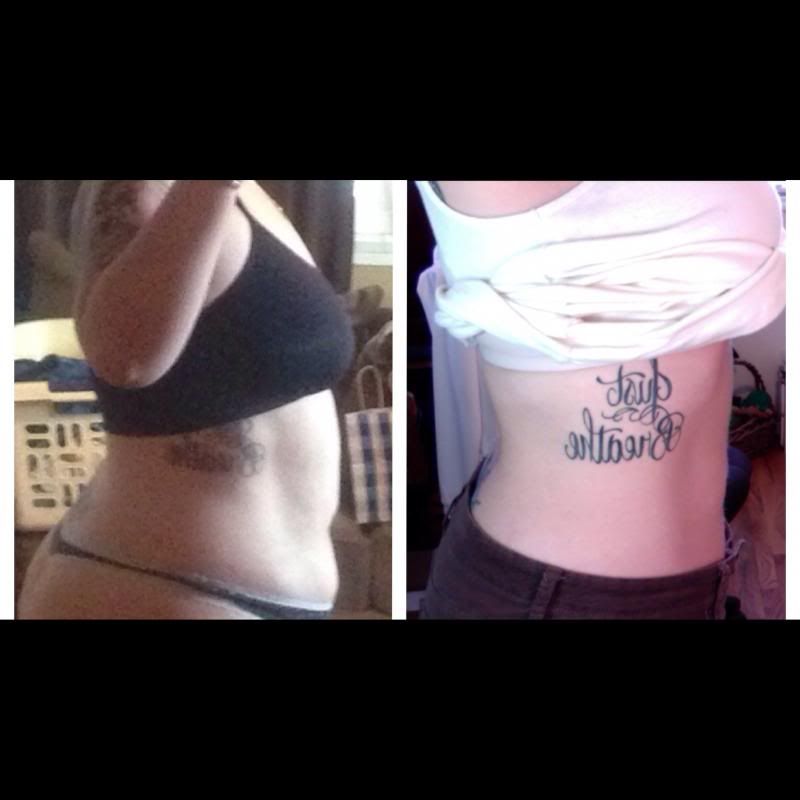 If you focus on the tattoo you can see the most difference.
This photo doesn't make my progress near as obvious.  Sorry about the ass shot I suppose I coulda cropped them.  But hey, my boobs are bigger then my stomach now which is progress.  I'm going to the gym six nights a week now instead of three.  Let's hope I can double this progress very very soon.
Okay. Let's all pretend I didn't post this and move along now.
Update this is the scale I use
posted on Jan. 8, 2014
Comments
Kristin said…
Way to go! That is hard work and your commitment is awesome! More than the obvious weight loss and toning up your posture looks better and you stand taller. Keep on going, we are cheering you on, even though you don't know us. You Rock!