Post It Note Tuesday aka I can't unsee that!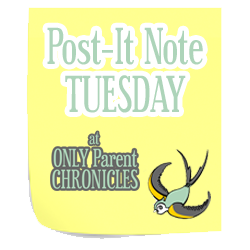 Sparky
After my second 5k finish (the race I won't talk about)
Whooping cough gets you a sexy face mask at the doctors office
Little man has to do respiritory treatments for the week
Sick mommy and Codi
Brandon out!
Before my first 5k
After my first 5k (he ran half marathon)
He took me out to a ball game!
posted on May. 17, 2011
Comments
Rachel said…
I hope you guys feel better soon! Thanks for stopping by my blog!